must visit restaurants in delhi
chicken recipes
Recipe- Coriander Chicken with Mushroom along with Roasted Veggies 1. In a mixer blend, a big bunch of coriander leaves with five garlic...
About Mango Cheese Chooza A perfect feast for a dinner party! Mango...
A perfect starter to any dinner party, these chicken drumsticks are soft and succulent. This chicken Tangri Bhawan recipe has chicken drumsticks...
Chicken Vindaloo comes from the region of Goa and includes both dried red chillies and chilli powder. Chillies are high in Vitamin...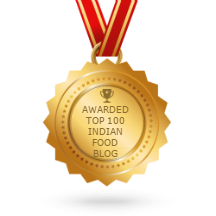 gastronomicallyyours.blog
58
/100